INVITATION
Harvard Club of Cincinnati Pre-Summer Hike & Bike Outing!
Families Welcome!

Saturday, May 22, 9:00 am on the nearly level Little Miami Bike Trail
5701 State Route 350, Oregonia, Ohio 45054
This trailhead location is especially lovely this time of year. Public parking is on the north side of the road, with overflow parking on the south side. There is no charge; however, bring own your bike or shoes--no rentals are available.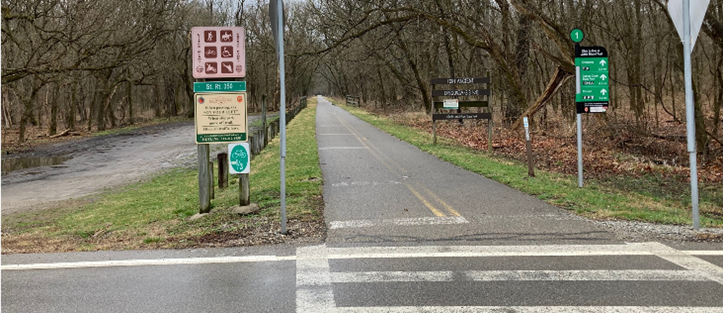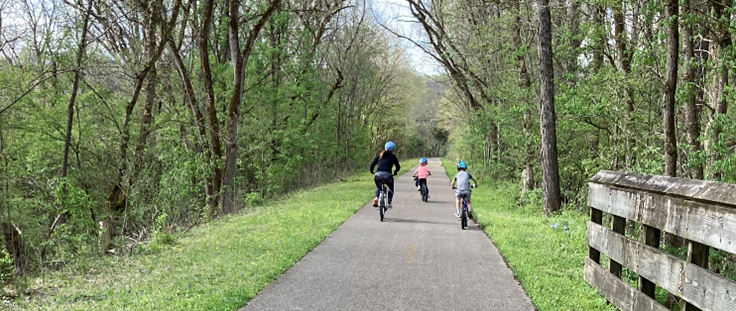 Join the HCC Community for an outside activity for fresh air and social time. Arrive/leave at your own time. Ride or walk north on the bike trail toward the metropolis of Oregonia, then return to where you started after an hour or so or more, saying hello to HCC members along the way.
Secundum operationem on the bike trail, you are welcome to stop by the Frank Lloyd Wright-inspired home of Marge and Dan Cunningham (ten minutes away) from 10:30 until 12:30 to refresh and relax before going on with your day. If you bring your own main dish with you, we will provide beverages and simple side dishes, probably fruit, a veggie tray, and some pretzels or chips. We will also have paper plates and cups, or bring your own if you would prefer.
We have outdoor seating for 30+, spread out in small seating groups of 4-6. If you prefer, you can bring your own folding chairs or a blanket for the grass.

Bathrooms and a few simple outdoor activities (balls, sidewalk chalk, bubbles) for young children are also available. Please RSVP if you are coming to our home after the bike trail so we can send you our address.

Questions? Call Dan at 513-849-3959.
We can't wait to see you on the morning of May 22 at the HCC Pre-Summer Hike & Bike Outing!