Yale Invites you to
Bulldogs Annual Dinner: April 25, 2019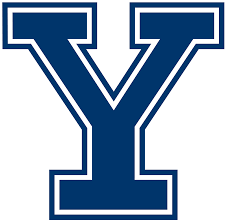 Cincinnati Woman's Club (330 Lafayette Ave, Cincinnati, OH 45220)
6-9:30 PM. Register Here.
With Patricia Russo, Executive Director of the Women's Campaign School at Yale University.

Patricia Russo is a nationally recognized leader focused on improving the quality of life for women in Connecticut and the United States. For over 25 years, she has held numerous leadership positions in public, private and not for profit organizations centered on women's leadership. She has held leadership positions on federal, state and local political campaigns. She is also a member of the Council of Women's Health Research at Yale University and chairs its Philanthropy and Communications Committee.

The Cincinnati Woman's Club is a spectacular venue with free and ample parking. There will be a cash bar; drink tickets will be available at the welcome desk for those interested.
Questions? Please contact Charlie Harte at crharte@mac.com.

When:
6:00PM - 9:30PM Thu 25 Apr 2019, Eastern timezone

Where:
Cincinnati Women's Club
330 Lafayette Ave.
Cincinnati, OH 45220
[ Get Directions ]
What is...
The Women's Campaign School at Yale is a nonpartisan, issue neutral political campaign training program for women interested in running for public office, and for women interested in campaign management. Based at Yale Law School, it is a leading program attracting women from the U.S. and internationally.