An Evening with President Faust
Wednesday, January 10, 2018
National Underground Railroad Freedom Center
50 East Freedom Way | Cincinnati, Ohio
Doors open at 5:30 p.m. Program starts promptly at 6 p.m.
$20, $15 recent grads, free** for Early Admits and current students
Event in Great Hall & Harriet Tubman Theatre
Hors d'oeuvres & Beverages*
We suggest you park at The Banks: http://banksparking.com/new-home/
NEW: If you miss the RSVP deadline (1/8) but want to attend, please come down and pay at the door.
**Early admits and students please follow the RSVP link and call or email the Alumni Education team to add you to the list of attendees. You must be on the list to get in.
________________________________________
Dear Harvard Community,

Living in New England, it's not often that I look forward to the month of January. But this year is different: on January 10, I'll be heading to the National Underground Railroad Freedom Center for a special evening with President Drew Gilpin Faust, cohosted by the Harvard Club of Cincinnati. I hope to see you there!
To kick off the event, President Faust will join Harvard Board of Overseers President Scott Abell AB '72 to discuss Harvard's evolving campus and community as well as issues of higher education more generally—a conversation that I'm sure will be of great interest.
After the program, there's plenty of time to mingle and enjoy drinks and appetizers with fellow alumni and friends.

Wishing you a wonderful Thanksgiving and holiday season.
Warmly,
Philip
Philip W. Lovejoy
Executive Director
Harvard Alumni Association

The Harvard Club of Cincinnati is delighted to host Dr. Drew Gilpin Faust January 10. If you attend only one Harvard event, this one will be a doozie. Come be part of One Harvard for a night! Register ASAP to ensure your spot.
Drew Gilpin Faust is the 28th president of Harvard University and the Lincoln Professor of History in Harvard's Faculty of Arts and Sciences.
As president of Harvard, Faust has expanded financial aid to improve access to Harvard College for students of all economic backgrounds and advocated for increased federal funding for scientific research. She has broadened the University's international reach, raised the profile of the arts on campus, embraced sustainability, launched edX, the online learning partnership with MIT, and promoted collaboration across academic disciplines and administrative units as she guided the University through a period of significant financial challenges.
An historian of the Civil War and the American South, Faust was the founding dean of the Radcliffe Institute for Advanced Study at Harvard, guiding its transformation from a college into a wide-ranging institute for scholarly and creative enterprise, distinctive for its multidisciplinary focus and the exploration of new knowledge at the crossroads of traditional fields.

When:
5:30PM - 8:00PM Wed 10 Jan 2018, Eastern timezone

Where:
National Underground Railroad Freedom Center
50 East Freedom Way
Cincinnati, OH 45202
[ Get Directions ]
*Hors d'oeuvres & Beverages
Fruit and Cheese available. Still & Sparkling Water .
Passed Hors d'oeuvres
Mini Grilled Cheese with Creamy Tomato Soup
Pesto Goat Cheese Crostini with Pear Compote
Coconut Shrimp, Horseradish Honey Mustard
Spicy Chicken Samosa Wontons with Fresh Cilantro Chutney
Displayed Hors d'oeuvres
Asian Chicken Skewers with Pineapple & Red Pepper
Spinach, Artichoke, Parmesan Cream in a Brioche Cup
Blackberry BBQ Meatballs
Thai Julienne Vegetable Pinwheels with
Mae Ploy & Sambal Cream Cheese
Roasted Turkey on Mini Cheddar Chive Biscuits, Pear Shallot Jam
Hummus Trio: Traditional, Roasted Red Pepper, Edamame
Fresh Vegetable Strips, Toasted Pita Chips
Smoked Salmon, Cucumber & Arugula
Pinwheels with Cucumber Dill Cream Cheese
Quesadilla Bar
*Margarita Chicken – Chicken Tomatoes, Basil, Mozzarella
*Mushroom, Zucchini, Sundried Tomato and Monterey Jack Cheese
Pico de Gallo
Pineapple Peppadew Salsa
Black Bean & Corn Salsa
Sour Cream, Guacamole
Chopped Cilantro, Lime Wedges
Tri Colored Tortilla Chips
Desserts
Turtle Tarts
Carrot Cake Bites
French Apple Bars
Coffee Service – Regular & Decaf, Wine and Beer
Drew Gilpin Faust to the Royal Irish Academy, 6/30/10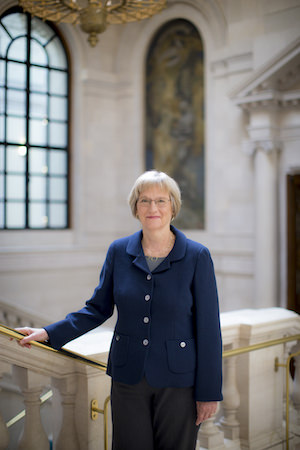 Universities nurture the hopes of the world: in solving challenges that cross borders; in unlocking and harnessing new knowledge; in building cultural and political understanding; and in modeling environments that promote dialogue and debate... The ideal and breadth of liberal education that embraces the humanities and arts as well as the social and natural sciences is at the core of Harvard's philosophy.