Ivy Recent Grads Virtual Happy Hour
Friday, October 9, 2020
What is the Cincy Ivy Club?
Recent graduates of all Ivy schools are cordially invited to join the Cincy Ivy Club which, in non-Covid times, brings together Ivy recent graduates from a variety of schools, companies, neighborhoods, etc. in a fun and relaxing setting for its Happy Hour on the second Friday of each month in Downtown Cincinnati. These casual meetings are underwritten by the Harvard Club of Cincinnati and other Ivy alumni clubs and are in addition to their programming. There is no cost to subscribe.
The link for each virtual Happy Hour is emailed to Cincy Ivy Club list subscribers about two weeks before each event. Subscribe to receive monthly event details at <http://www.cincyivy.org/join-our-list>.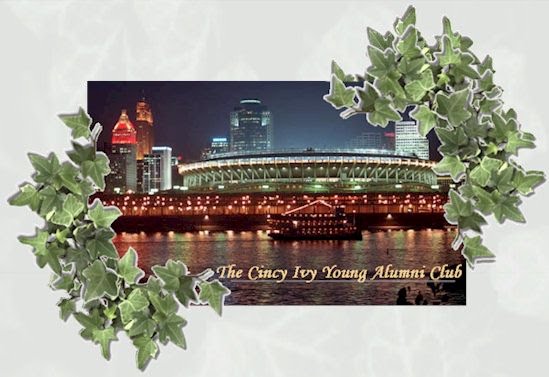 The next Ivy Recent Graduates Happy Hour will be held on Friday, October 9, 2020. Please contact our Social Committee at <social@cincyivy.org> with questions. Our next gathering promises to be another fantastic event for recent graduates, so we hope to see you there.

The Ivy Recent Graduates Happy Hour held on Friday, September 11, 2020 over Google Meet brought out an enthusiastic group of attendees for an evening of delightful company and entertaining conversation. Recent graduates of Columbia, Harvard, Princeton and Yale shared stories, laughs and fall hiking recommendations over refreshing beverages and delicious snacks from the comfort of their homes.
See the Evite for details--the Evite goes out the week before the event to active members who have attended one of our events in the last six months and to new members who have joined our list in the last six months. If you are an inactive member who is on this email list but has not received the Evite, or if you subscribed online to our list after the Evite went out and you would like to attend, please e-mail social@cincyivy.org to be added to the Evite invitation.

If you have any Ivy-related events in the area to include on our calendar, please forward a summary in the "Ivy Update format" (like the entries below) to <update@cincyivy.org>. If you have any questions about the Cincy Ivy Club, please contact Sid D'Souza, Club Coordinator at <sid@cincyivy.org>, or visit our website. Remember, if you know new Ivy arrivals to the area, please forward this message and encourage them to join the list by visiting our site <http://www.cincyivy.org>.
Best regards,
Sid D'Souza
Cincy Ivy Club
http://www.cincyivy.org
Harvard Club of Cincinnati and All-Ivy Events
o o o o o o o o o o o o o
Sunday, October 18, 2020
11 am- noon
Join naturalist Noel for a Sunday stroll and learn what wildflowers are blooming at the Cincinnati Nature Center.
Register directly with the CNC HERE.
$10 non-CNC members, $5 CNC members
HCC Past President Kate Molinsky and her family invite you to join them on the Wildflower Walk. Get outside and enjoy nature in a small group with social distancing.
*This is a CNC event.
o o o o o o o o o o o o o
Wanted for Harvard Book Club--Zoom coordinator.
Contact Marcy.