151st Annual Meeting of the Harvard CLub of Cincinnati
featuring
Harvard University Professor of Law Michael J. Klarman
presenting "The Making of the U.S. Constitution".
Introduction by UC College of Law Professor A. Christopher Bryant.

The Metropolitan Club, Covington KY
Thursday, March 12, 2020 at 5:30 pm

Click here to buy tickets!!!
or make check to Harvard Club of Cincinnati, including guest names and entree choices, and mail to: HCC c/o Katie Nappi, 644 Watch Point Dr., Cinti 45230
Members $65, Non-Members $70, Students and Recent Grads $30










5:30 PM Cocktails and Conversation with cash bar throughout the evening.
7 PM Dinner, (choose entree when buying ticket)
Hors d'oeuvres
Salad
Intermezzo Sorbet
Filet Mignon or Grilled Wild Salmon with lobster and shrimp beurre blanc or Chicken Marsala and Mushrooms or Tortellini Asiago (Vegetarian)
Trio of Miniature Desserts and Coffee
7:30 PM President's Remarks, Election of the Board, and Program with Professor Klarman
9 PM Adjourn
Meet Professor Michael J. Klarman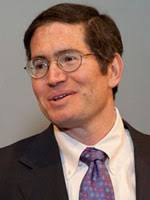 Professor Michael J. Klarman is the Kirkland and Ellis Professor at Harvard Law School, where he joined the faculty in 2008. He received his B.A. and M.A. (political theory) from the University of Pennsylvania, his J.D. from Stanford Law School in 1983, and his D.Phil. in legal history from the University of Oxford, where he was a Marshall Scholar. After law school, Professor Klarman clerked for the Honorable Ruth Bader Ginsburg on the United States Court of Appeals for the D.C. Circuit (1983-84).

Klarman has won numerous awards for his teaching and scholarship, which are primarily in the areas of Constitutional Law and Constitutional History. In 2009 he was inducted into the American Academy of Arts and Sciences.

Klarman's first book, From Jim Crow to Civil Rights: The Supreme Court and the Struggle for Racial Equality, was published by Oxford University Press in 2004 and received the 2005 Bancroft Prize in History. He has published four other books with Oxford University Press: Brown v. Board of Education and the Civil Rights Movement (2007); Unfinished Business: Racial Equality in American History (2007); From the Closet to the Alter: Courts, Backlash, and the Struggle for Same-Sex Marriage (2012); and The Framers' Coup: The Making of the United States Constitution (2018), on which his presentation to the Harvard Club of Cincinnati will be based.
Meet Professor A. Christopher Bryant

A. Christopher Bryant is the Rufus King Professor of Constitutional Law at the University of Cincinnati. His numerous published articles and essays explore a wide range of issues of contemporary constitutional importance, including the separation of powers, judicial review, and the roles of the various branches of the national government in constitutional interpretation. Professor Bryant is a member of the America Society for Legal History and the Federalist Society and also serves as faculty advisor to the College's Federalist Society chapter.
About The Metropolitan Club...
The Vision of the Metropolitan Club is to facilitate the unification and well-being of our region as well as serve its Members with excellence and quality. A Membership gives you an opportunity to enjoy the dining rooms, private banquet facilities, programs and activities, reciprocity to local country clubs and more. The Metropolitan Club rises above all the rest with our full spectrum of benefits available to our Members. The Metropolitan Club also gives back to the Greater Cincinnati/Northern Kentucky in many ways. Click here for more about our charitable mission and sense of community for our members.

Founded in 1991, the Metropolitan Club has become one of the most prestigious Clubs in the Greater Cincinnati/Northern Kentucky area. Unique in its mission, the Club was founded on the principle to connect communities throughout the region through giving back. Annually, the net profits are divided among two local charities.
https://www.metropolitanclub.net/Home
Parking
Parking is available in the Rivercenter Garage located directly below the Rivercenter Towers and the Embassy Suites Hotel. Entrance to the garage is located off Madison Ave., just north of the Rivercenter Blvd. intersection. Once in the garage follow The Metropolitan Club signs to the elevators. If you need assistance, please contact Sean Pollock.


Thank you to Nancy and Trey Grayson for sponsoring us with The Metropolitan Club.
Thank you to our generous 150th Patrons and Corporate Sponsors.


Click here to buy tickets!!!
When:
5:30PM - 9:00PM Thu 12 Mar 2020 ( Timezone: Eastern )

Where:
The Metropolitan Club 50 E Rivercenter Blvd # 1900, Covington, KY 41011
50 E Rivercenter Blvd #1900
Covington, KY 41011
[ Get Directions ]
Look Who's Coming:
Marcy Taylor
Gary Heaton
Drive Electric Cincinnati
Sean Pollock
Jana Pinnell
Sean Pollock
Kerry Hastings
Daniel Fleming
Richard Boydston
Cindy Starr
Katherine Nappi
Joseph Scanio
Suzann Leist
Joe Leist
husband
Couper Gardiner
Kerry Gardiner
Mary Helen Weber
Elise Foster
Jay Chatterjee
Janet Chatterjee
Robert Sorscher
Arvind Elangovan
Stacey Elangovan
Cincinnati Children's Hospital
Thomas Broge
Nick Picarsic
Jennifer Picarsic
Daniel Cunningham
Long-Stanton Group
Gillian Sella
Uri Sella
Richard Roebuck
Peter Rose
... a total of 30 guests.
Note: to opt out from this list please sign in, go to My Account and change your preferences under My RSVPs.