Happy Holidays with the Harvard Club
Thurs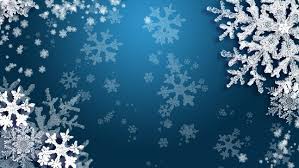 day December 21, 2017
The University Club, 401 East Fourth Street, downtown Cincy
(Corner of Broadway and Fourth Streets)
5:00 pm until 7:00 pm
RSVP requested.
We invite you to join in the festivities at the Harvard Club of Cincinnati's Annual Holiday Reception. We'll share hors d'oeuvres and libations amidst the mistletoe and tinsel-bedecked halls of the University Club. Current and early admitted students as well as parents are cordially invited to join in fellowship with Harvard alumni from the Greater Cincinnati area.

$25 HCC members
$30 non-members and guests
Free to current students and Early Admitted students--please RSVP to Joe Scanio, scaniojj@ucmail.uc.edu for our count.
First drink ticket included. Cash bar all evening.
Convenient parking in school lot on east side of UClub.

Click here to buy tickets!!! OR send a check made to Harvard Club of Cincy, c/o Katie Nappi, HCC Treasurer, 644 Watch Point Dr., Cincinnati 45230.

When:
Thursday, 12/21/17 at 5:00pm - 7:00pm | iCal
Where:
The University Club
401 E. Fourth St.
Cincinnati, OH 45202
[ Get Directions ]
Following the HCC Holiday Party, young alums can also attend
Cincy Ivy Young Alumni Club Holiday Sendoff
Thursday, December 21, 2017
Time: 8:00 PM - 10:00 PM
http://www.cincyivy.org
Location: TBA
Join fellow Ivy League young alumni for some holiday revelry and celebratory toasts before heading off for the holidays! While this is not one of our traditional Friday happy hours -- no appetizers or drink specials, just a group of young alumni getting together at a designated place and time -- it is a chance to see new friends and old alike and wish everyone well for the New Year as 2017 comes to a close. Young alumni, friends and guests are all welcome. There will be a number of young alumni as well as current students home for the holidays in attendance, so there should be a fun crowd. Online RSVP information coming soon. Whether or not you are able to make it, best wishes for a safe and happy 2018! Please contact our Cincy Ivy Social Committee Co-Coordinators at social@cincyivy.org with questions.