Annual Summer Picnic
and "wave Goodbye" to our students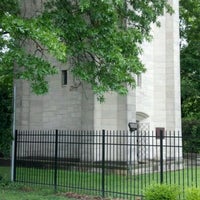 Sunday, August 23
4:00-6:00 pm
Mariemont, Dogwood Park lawn under the carillon
Corner of Pleasant St and Mariemont Ave, Cincinnati, OH 45227



Note from the HCC: Harvard's announced plan is that freshmen will be heading to Cambridge in August but almost all other students will be studying remotely. The Harvard Club is trying to provide some constancy in a whirlpool of change by sticking to our traditional schedule of events. We are securing a picnic space and investigating a caterer of boxed provisions so that we can meet, masked and distanced, for our Annual Summer Picnic. Please save the date and stay tuned. Local conditions as we near the target date will determine what happens with this event. We are monitoring the virus situation and will follow up-to-date public health guidelines. In the meantime, stay safe and we hope to see you soon!

All Harvard University graduates, affiliates and students along with your families and friends are cordially invited.

Dogwood Park is in the charming Village of Mariemont, just 15 minutes from Downtown. Designated a National Historic Landmark community, its tree-lined streets and Tudor-style buildings will remind you of quaint English garden neighborhoods. Local philanthropist Mary Emery used her fortune to support the Cincinnati Zoo, catalyze the creation of Children's Hospital, and build an entire wing of the Cincinnati Art Museum to house art she had collected. Her biggest undertaking, however, was the creation of the "model town" of Mariemont. Appalled by the unsanitary housing conditions in downtown Cincinnati, she funded a "national exemplar", which would be planned in every detail to provide its residents with a high quality of life. Mrs. Emery and Charles Livingood, her business manager, hired John Nolen, an internationally known town planner. The village was built in just two years, 1924-26. Originally intended to include all economic classes, cost overruns drove rents higher than expected and Mariemont developed as a middle-class enclave linked to the job-dense industrial areas of Oakley and Norwood. Click for a Walking Tour of Mariemont

Questions? Please drop a note to organizer Robert Sorscher.