Opening Reception of
the Harvard Club of Cincinnati
All Harvard University graduates and affiliates are invited!
Thursday, September 26, 2019
at The Symphony Hotel & Restaurant
5:30-8 pm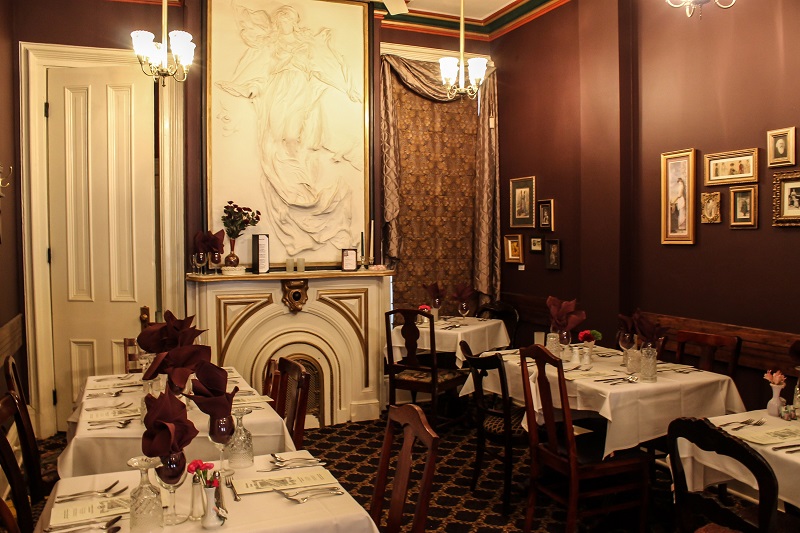 For the evening we'll have:
-Valet parking ($5.00)
-Free appetizers / hors d'ouevres
-Cash Bar with signature cocktail "The Harvard"
-Jazz band at 7pm
-Multiple areas to relax and chat, including the rooftop garden
-A tour of the historic building and some of their signature rooms
Please RSVP below to let us know to expect you!


From HCC President Chris Vuturo:
The Symphony Hotel is a hidden gem near Symphony Hall. Owned by local alum Rick Blatt '78, this unique venue combines a boutique restaurant, jazz bar and lounge, and music-themed, individually decorated rooms. It provides a unique locale and experience to kick off the Club's year. We hope you'll join us for an evening of fun, drinks, appetizers, music and camaraderie!

Please participate in our raffle of 2 pieces of Harvard memorabilia--just $1/chance! All monies will go into a fund to help bring a summer intern here from Cambridge. The Office of Career Services originated this program with Harvard Clubs. HCC wants to be part of bringing new talent to our region.
The items are a framed poster and an inlaid tray from the collection of Morse Johnson, JD1940. Judith Johnson said that her father deeply loved Harvard and would be happy to have other alumni enjoy items he had treasured.
When:
5:30PM - 8:00PM Thu 26 Sep 2019 ( Timezone: Eastern )

Where:
The Symphony Hotel & Restaurant
210 W. 14th Street
Cincinnati, OH 45202
[ Get Directions ]
RSVP Here...
About the Symphony Hotel
SYMPHONY HOTEL & Restaurant was built in 1871 by Peter Ehrgott, a German Lithographer, and became known as the Ehrgott "mansion".

His son Louis Ehrgott, conducted the Cincinnati May Festival in 1888, 1890 and 1918. Additionally, he taught music lessons to his students in the back dining room.

For half a century, Louis Ehrgott housed College of Music students at the mansion, many of whom have gone on to academic appointments, conductorships, orchestral careers and great success in the music world.

In 1994 the current owners purchased the building and rehabilitated it to its' original Victorian splendor offering a Boutique Hotel and Restaurant. In 2013, an adjacent addition added three sleeping rooms, bar, lounge and a wine and bourbon tasting room.

The restaurant's chef creates a new, monthly, 5-course, health oriented menu ending with a delectable dessert, cheese plate or fresh berries for the truly health conscious patron.

There are nine musical themed rooms in the hotel all named after famous composers and furnished in period antiques.