Cincy Ivy Young Alumni Happy Hour
Ivy Happy Hour Friday, July 13, 2018 Downtown, TBA
Ivy Happy Hour Friday, August 10, 2018 Downtown, TBA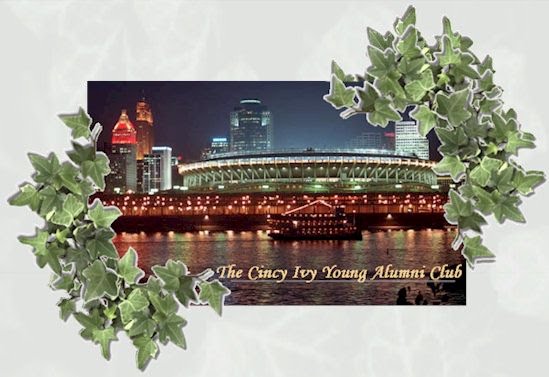 Please save the date for the next Ivy Happy Hour, which will be held on Friday, July 10, 2018 in Downtown Cincinnati (see the Evite that will go out the week before the event for details). The Ivy Happy Hour is an excellent way to meet other Ivy young professionals from a variety of schools, companies, neighborhoods, etc., so we hope to see you then. Please contact our Social Committee at with questions. Our next gathering promises to be another fantastic event for young alumni, so we hope to see you there.
If you have any questions about the Cincy Ivy Young Alumni Club, please contact Sid D'Souza, Club Coordinator at , or visit our website. Remember, if you know new Ivy arrivals to the area, please forward this message and encourage them to join the list by visiting our site .
Best regards,
Sid D'Souza
Cincy Ivy Young Alumni Club
http://www.cincyivy.org
IVY EVENTS - DETAILS BELOW

6/16/18 - Harvard - FC Cincinnati Outing @ Nippert Stadium
6/19/18 - All-Ivy - State of the City
* 7/13/18 - Ivy - Ivy Happy Hour - SAVE THE DATE *
Events
o o o o o o o o o o o o o
o o o o o o o o o o o o o
Saturday, June 16, 2018
Time: 7:30 pm - 10:00 pm
Harvard Goes to FC Cincinnati
http://harvard.cincyivy.org
Location: Nippert Stadium (2700 Bearcat Way 45221)
The Harvard Club of Cincinnati will gather a group for the FC Cincinnati match on June 16, 2018 versus Richmond Kickers. We have 20 seats reserved but can get more if you want to bring a group with you. Seats are in Section 205 at the midfield line. The bleacher has a chair back. You must purchase your tickets through the HCC website, and provide your name, email address and phone number. FCC will then send you an email so that you can sign in and print your tickets. Doors open at 6pm; game at 7:30pm. $31.50 for everyone. Pre-paid parking passes for University and Campus Green Garages can be purchased through the website for $10 a piece. Contact Val Bogdan-Powers or 513-549-8344 with questions.
o o o o o o o o o o o o o