Cincy Ivy Young Alumni Happy Hour
Ivy Happy Hour Friday, September 14, 2018 Downtown, TBA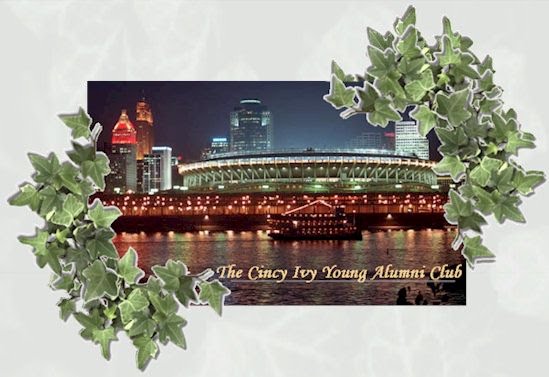 Dear Harvard Young Alumni,
Please save the date! The Cincy Ivy Young Alumni Club <http://www.cincyivy.org> is holding its next Ivy Happy Hour for young alumni on Friday 9/14/2018, from 5:30 PM to 7:30 PM in Downtown Cincinnati.
There is no admission cost for the happy hour. Hors d'oeuvres are provided by the Cincy Ivy Young Alumni Club and there is a cash bar. This is an excellent way to meet other Ivy young professionals in Cincinnati from a variety of companies, organizations, neighborhoods, etc.
Subscribe to the distribution list at <http://www.cincyivy.org/join-our-list> in order to receive an Evite with location details and invitations to future events (we cannot manually subscribe you, so you must do so yourself).
If you have any questions, please contact the Cincy Ivy Social Committee at social@cincyivy.org or visit our website at <http://www.cincyivy.org>. We look forward to seeing you on Friday 9/14/2018.
Best regards,
Cincy Ivy Social Committee
Cincy Ivy Young Alumni Club
http://www.cincyivy.org
IVY EVENTS - DETAILS BELOW
Sunday September 9: Harvard Club Opening Reception, 4:30-6:30pm.

Events
Thursday, August 16, 2018
Time: 7:30 pm - 9:30 pm
Harvard Club of Cincinnati Book Club
http://harvard.cincyivy.org
Location: Bronte Bistro in Joseph Beth Bookstore (2692 Madison Road 45208)
Harvard alumni are invited to join the Harvard Club of Cincinnati Book Club for a discussion of "Reconstruction: A Concise History" by Allen C. Guelzo. While Reconstruction saw the ratification of the 14th and 15th Amendments, expanding the rights and suffrage of African Americans, it largely failed to chart a progressive course for race relations after the abolition of slavery and the rise of Jim Crow. It also struggled to manage the Southern resistance towards a Northern free-labor economy. However, these failures cannot obscure a number of accomplishments with long-term consequences for American life, among them the Civil Rights Act, the election of the first African American representatives to Congress, and the avoidance of renewed civil war. Reconstruction suffered from poor leadership and uncertainty of direction, but it also laid the groundwork for renewed struggles for racial equality during the civil rights movement. In this concise history, award-winning historian Allen C. Guelzo delves into the constitutional, political, and social issues behind Reconstruction to provide a lucid and original account of a historical moment that left an indelible mark on the American social fabric. For information about the Book Club, contact Steve Strauss at 513-321-0967 or <sdstrauss@earthlink.net>.
o o o o o o o o o o o o o
Harvard Club Opening Reception
Sunday, September 9, 2018
o o o o o o o o o o o o o
o o o o o o o o o o o o o